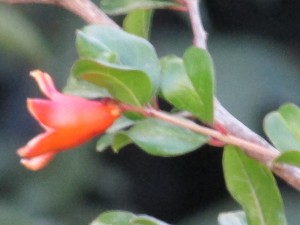 These past few weeks I've been struggling with the major edits for draft 3 of The Prophet's Fire. I had ideas, and knew what needed to be added, but the first paragraph was constantly eluding me. I made notes, scribbled on index cards, and stared at the page where I needed to add more story, but nothing was working. I couldn't write.
Trying to analyze my block, I realized that I did not want to break the existing continuity within the story. It flowed, an addition would break that flow. I didn't want to break the flow, and that's why I couldn't write that first paragraph.
Once I understood that my block was caused by a desire to keep the current story continuity, I also knew how to break it.
Breaking Writer's Block While Editing:
First, I read the chapter up to the point where I needed to make additions.
Then, I closed my story file, and opened a blank file. Taking my notes, I started with the paragraph I felt would be next, if my story file was currently continuous into this section.
Then, I just wrote.
After the addition was written and mildly edited, I copied and pasted it into my document and checked whether the start and end flowed as seamlessly as previously. And, they did!
Why Did This Work?
Most of the time, writer's block contains an element of fear. I was afraid I would wreck the continuity of my story if I added these characterization and development scenes. By removing the visual continuity of the story document, I was able to remove the fear of messing up my story file. Removing the fear also removed the mental block.
Will this tactic work for all writer's block? Maybe, maybe not, it depends on what is causing your block. The number one way to conquer writer's block, is to determine what you are afraid of. Once you can recognize the fear hindering your forward progression, you can work to remove, mitigate, or circumvent it, and continue your writing.
And I dunno, maybe the treat I promised myself afterward helped too.
Here's What I'm Working On:
Here is an excerpt of my "block" breaking writing, the ending that provides the continuity I was so worried about losing. The last paragraph is part of what I had previously, the other paragraphs were part of my addition.
Elsa and I laughed in agreement, then Elsa and Mark headed off to bed, but I stayed on the computer.

Maybe I was analyzing too much, but the one thing I was sure of, was that the knot in my gut would not let me fall asleep anyway. The night ticked by quietly, and it was just before 11pm, when the knot in my gut tightened. Startled, I tensed, ignoring the article I was reading and just focusing on my surroundings.

Something was off.

Suddenly, the sound of footfalls outside came to my ears. A premonition of danger flashed along my spine. Moving on instinct, I turned off the monitor and slid to the floor. Keeping low, I crept across the floor to the window, peering out at the darkened yard.
Back To You:
What do you think? How would you deal with editing related writer's block? Leave a comment!